stuff to do
🪩 How to find something to do in this city + Get your NY Groove stickers (members only)
If you're struggling to find stuff to do in the city lately, we're here to help.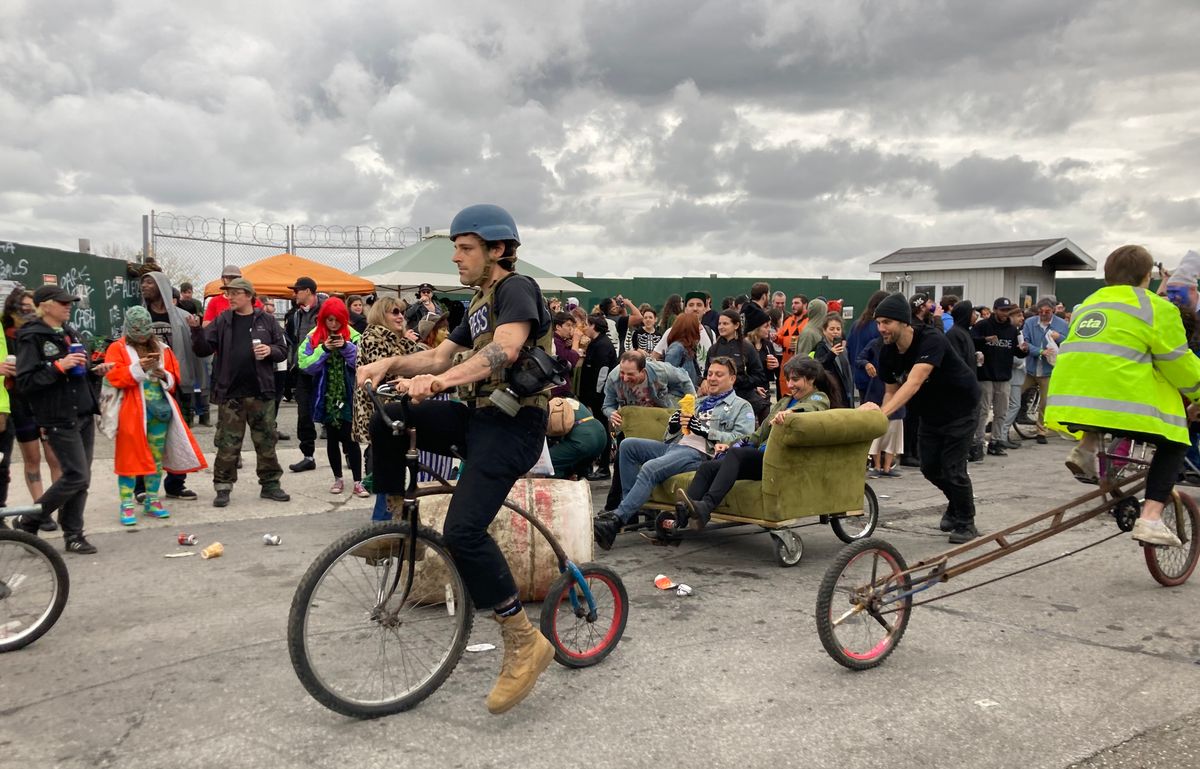 It's not just you: lots of people have been feeling a little out of touch with the city lately. Maybe it was the pandemic that tore up our social rhythms, maybe it was end of the blog era, when wacky local events used to get meticulous coverage. Maybe it's the death of social media that makes it impossible to track down a party that was only posted on Instagram once. Or maybe you are, in fact, just getting a little washed (that's ok!). Whatever the cause, we're here to help.
Before we launched, we asked lots of New Yorkers what information they were lacking right now, and many people said they struggled with just finding things to do. That simply will not abide in a city as exciting as this, where getting involved and meeting your neighbors is more crucial than ever. As The Groove grows, we plan to build our own events recommendation engine. Until then, we wanted to make a one-stop shop for finding reliable events listings (and if you've got an event to promote, you can submit it to many of these places too).
Here are the best ways to find something to do in this city, for any taste palate or washed status: