stuff to do
Under all the new construction, New York can still be a ghost town
In a city that doesn't wear its spooky bona fides on its sleeve, New York's ghost guides get creative.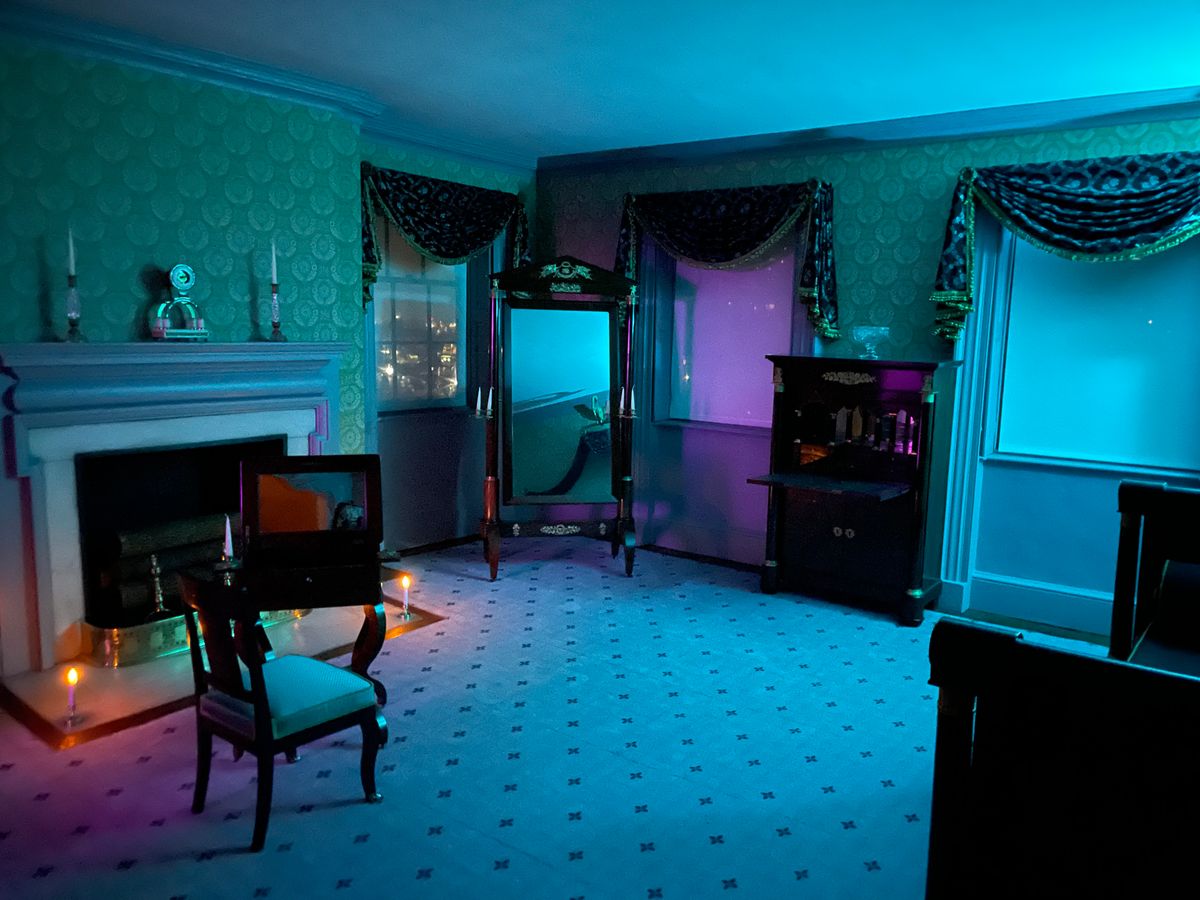 By Rick Paulas
Let's be honest: New York City isn't particularly spooky.
The streets are constantly covered in scaffolding as it continues its forever propulsive rebirth. There are few spots within city limits where old architecture provides the proper tableau for haunted tales. We don't have the Greek-Revival buildings of Savannah, the designated "Historic Old Town" cores that dot U.S. metros from San Diego to Providence, and only a few ghastly abandoned historic sites like Philly's Eastern State Penitentiary that allow the mind to wander into the spiritual realm.
The real estate here is just too damn valuable for ghost stories! To make scary tales work here, under the vape shop glares and against the truck horn blares, you need to get creative. Amidst the clamoring chaos of swag city's rapid redevelopment, you need to put in extra work to cultivate those eerie vibes.
"There are enough breadcrumbs that you can find your way back to what it must have been like," said Matt Zaller, co-creator of Madame Morbid Trolley Tours. "But you need to use your imagination because now, like, it's a Starbucks."
Madame Morbid sets its atmosphere by snagging tourists from the streets of Williamsburg and plopping them on a bus decorated like a Victorian trolley. Lights are dimmed in the parlor car, spooky music sounds over the speakers and flat-screen TVs display old photos to help assist the guide's tales. If anyone wants to dig through old documents as the bus winds through Brooklyn, there are binders with laminated photocopies from years of research.
This background information is important—after all, all good ghost tours are actually history tours, and there's no shortage of that in the city. The Old Stone House in Park Slope was the site of a major engagement during the Revolutionary War, and you might even be able to see holes from musket fire ... if what actually stood there wasn't just a replica built in the not-so-distant past of 1933. And the remains of the Maryland 400, a traveling infantry that was massacred in the battle, are buried nearby... under a Staples store.
"The further you get downtown, the more everything's been completely erased and built over," said Robert Gonyo, head of Haunted Manhattan, a company that does four different walking ghost tours through southern Manhattan. "We try to draw the line between what was here, why it got here and what you see now. It can be a little difficult when we don't have the actual old images."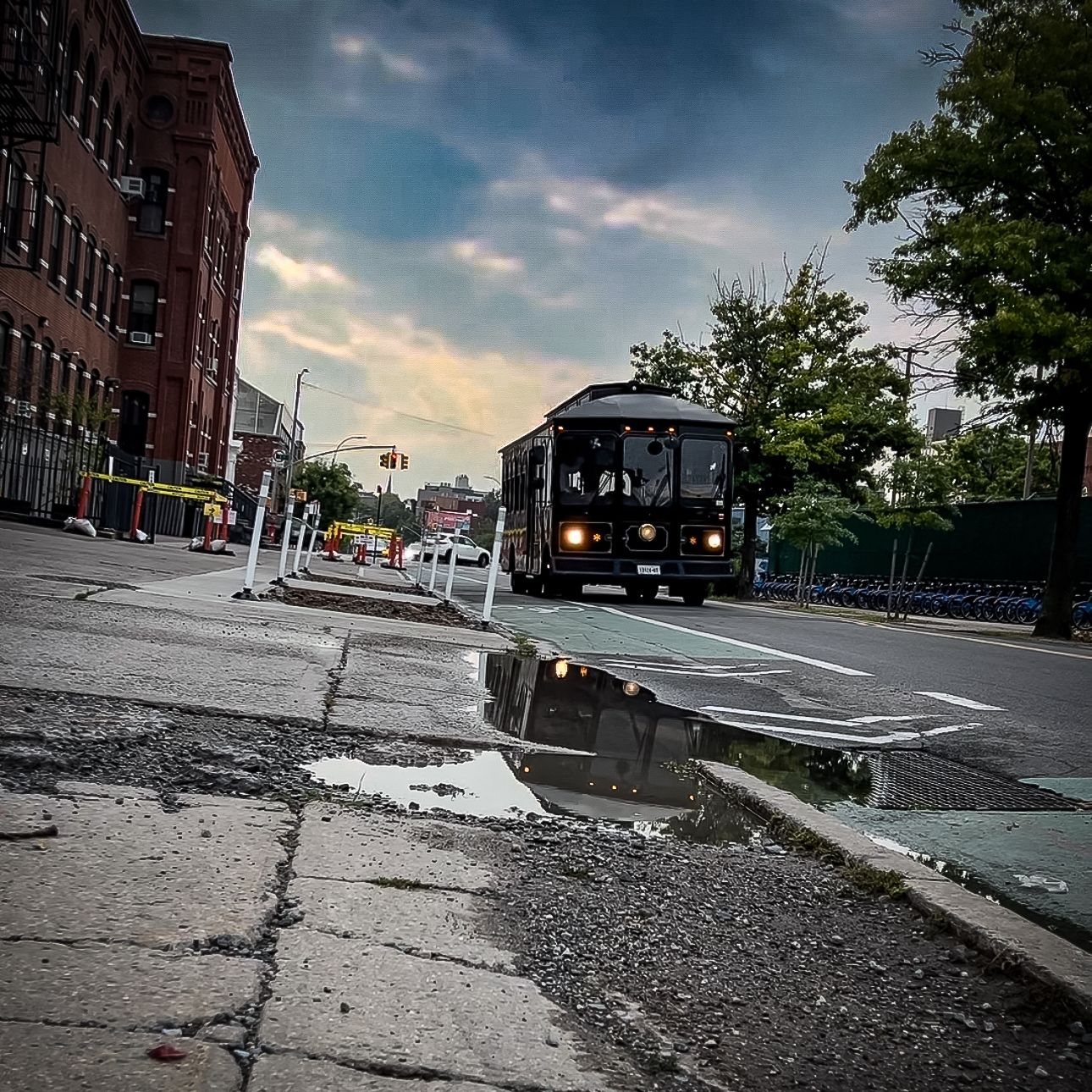 A vast historical record of a single building can be ideal. In the case of the Morris-Jumel Mansion, Manhattan's oldest surviving residence, this record allows for the development of two ghostly offerings for the season. One focuses on spooky stories that took place in the home, of which there is no shortage.
"There's so many different stories we can tell, as opposed to a newer building where a lot of that knowledge has been lost," said Madeline Mungo, the mansion's public programs manager. "We know this is the room that she died in, this is the bed she died in, this is the room that he died in."
The mansion's other tour is a paranormal investigation with special equipment. That one, on the other hand, has recently been having trouble with its co-workers— the general consensus among investigators is that the ghosts have been quiet-quitting this season due to the installation of a new cabinet.
"We're hoping they'll forgive us soon and start coming back," Mungo said.
But just because you're in an old building doesn't mean ghosts are a given. Evan Levy performs the Fable & Lark tours through Manhattan's iconic Metropolitan Museum of Art. While Levy has many stories about the paintings, there are only a few stories of actual ghosts in The Met.
"For a building that dates back to 1880, there are shockingly few hauntings going on," Levy said.
The only two consistent spirits she hears about are a Confederate soldier and the daughter of a curator who died young and haunts the American Wing. Has Levy seen either of them? Unfortunately no, but "that doesn't mean they're not there." And more importantly, it doesn't mean the building lacks certain vibes.
"At night, The Met is a very different place," said Levy, who leads the "ghost stories" tour every other Friday evening at 6 p.m. "The galleries feel different. They are a lot emptier, the light is different, the corners are darker."
Rather, what all guides agree on is that much of their tours' charm comes from the city's top commodity: Actual living people.
"I started to add a little intro to my Greenwich Village tours, like, hey, I'm here to tell you these stories, but this is still Greenwich Village on a Friday night," Gonyo said. "There's some characters, there's some colorful people around, but they're not part of the tour."
Levy said one of the best aspects of The Met tour is the interplay between the tour-goers. After showcasing one of the museum's paintings of a banshee, sometimes guests will give similar examples from their own cultures. Once, while talking about Appalachian traditions in the American Wing, Levy noticed a particular type of nods from those on the tour. They turned out to be from that part of the country, with their own fascinating stories of how it was to grow up there. All of these short asides may find their way into future iterations of the tour.
"A good tour is constantly evolving," Levy said. "One of the things that's great, and maybe a bit unique to New York, is that because you have so many people from all over, you get interesting viewpoints."
Participants can also help assist with one of the scariest parts of giving a tour—dead air.
"Every once in a while when we're stuck in bad traffic, when we're on the same block for 10 minutes, people tell their own ghost stories," Zaller from the Madame Morbid trolley said.
The city itself can help punctuate the stories under the right circumstances.
"There's a bit I do in one of the tours about hearing footsteps from behind you, and a few times it's been this great moment where you hear heels clicking across the street," Gonyo said. "And I'll just kind of stop to listen, and they'll hear that sound. Or a siren goes by and we might integrate that into what's being talked about."
And of course, there are the more logistical horrors when it comes to giving tours in this, our peculiar city.
As the driver for the Madame Morbid trolley, there's a singular terror that constantly seeps into Zaller's mind while navigating the streets of Brooklyn—that a participant didn't heed the warning to make sure they went to the bathroom before the 90-minute tour.
"After the pandemic, there was a whole new scene, a lot of turnover, so our pre-pandemic bathroom spots are no longer available," Zaller said. "It's not fun to talk about."
Trying to find a bathroom to use in the middle of the night when you're far away from home—perhaps the most terrifying New York City experience of them all.