baseball
How New York's bleakest baseball seasons mercifully fizzled out
A scene report looking for meaning in the most meaningless baseball games of the year.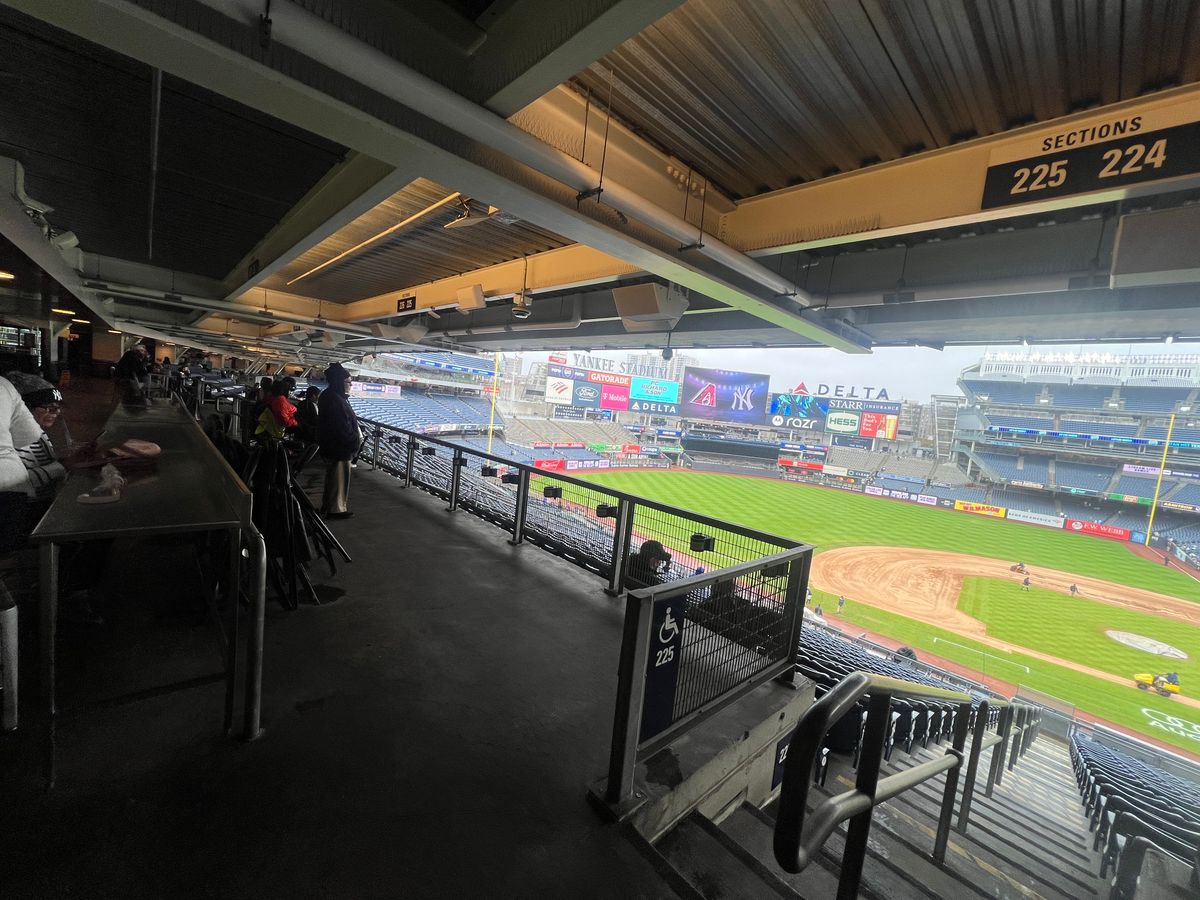 By Bradford William Davis
BRONX/FLUSHING, NY – Well, that sucked.
After the 2022 baseball season – a year where the Yankees and Mets won a combined 200 games — nobody would blame you for thinking New York was on the cusp of a baseball town revival. But instead of both teams building on their success and evoking the late '90s run of championships (Yankees) and competence (Mets) that culminated in a title bout accessible via the B, D, 4 and 7 lines, we got a forgettable, demoralizing mid-off.
The boys in orange, blue and navy blue farted towards the finish line, characterized by disappointing performances from veterans and rookies alike. As we've been saying: We'll Always Have The Liberty.
How does being booty change the experience of participating in New York baseball, especially when expectations were so high? I went to Yankee Stadium and Citi Field on the last game of their respective seasons to find out.
Small talking Yankee Stadium concessionaires will never get easier than it was on that late September Monday, non-holiday matinee played in a 55 degree drizzle after steady rains washed away a weekend set against the Arizona Diamondbacks. Metaphors this thick should get you laughed out of any self-respecting instructor's college writing class, but no doubt did the literal atmosphere refract the spirit of a Yankees team expected to push for a championship falling out of contention by the end of August.
The Yankees crowd was reported at 41,096, a total I can assure you was almost entirely comprised of lantern flies. Hardly any adults were present besides the ones who had to serve the non crowd. One of those lucky Yankee Stadium shift workers told me, in between bites of my garlic fries (hands down the most edible food under $10) – the dreary year was less impactful on her day-to-day than you might think.
"This is no longer, like, real baseball anymore," she said, gesturing to the completely desolate concourse. "It's a tourist attraction, you understand? So because it's now more of a tourist attraction, because they've known all over the world people just come just to say 'I went to Yankee Stadium.' "
The worker's tone of voice wasn't one of contempt for the absence of true fans or celebration for foreign guests. If anything, it was resignation about what the Yankees have spent decades becoming: a global luxury attraction with a baseball team front.
"In terms of the real diehard fans, you might find them in the bleachers. But not around here." She estimates 50 percent of the people on her concourse had a passport in their pocket and bought their first interlocking NY – almost certainly curve-brimmed suburban dad monstrosities – at the gift shop before taking their seats.
You might hope, for their sakes, that less true fans means less moody tippers. Reports are mixed. One beer vendor told me that while it "probably helps" that there are so many foreign visitors offsetting temperamental Bronx Faithfuls, she admitted her wallet is still a little lighter when the team is down.
Despite the disaster season, Mets diehards can carry some intra-city pride: not only does your owner make the Steinbrenner family look like some broke bois, but over at Citi Field's last game, the bartender I spoke to for my unscientific and completely unverifiable poll says you guys keep her lights on, no matter how bad Tylor Megill gets whooped.
This worker, who has the robust, albeit not uncommon, perspective of squeezing in shifts at both baseball parks, mentioned that she's grateful for the relative inelasticity in Mets fan demand.
"People here have mortgages and homes off the strength of our tips," she said, noting that the pandemic year – a truncated, fan-less season that meant a complete loss of wages for all but a handful of building security – particularly exacerbated those long-term financial commitments.
"Last year was like a stellar season, the best season the Mets have had in a very long time. This season went the opposite direction. But fans still showed up. Which got me because I work at the Yankees. And the minute they started going down all the regular people started not showing up. They still show up for this place no matter what."
The difference between the fandoms is nothing you wouldn't intuit. Yankees fans, from Aaron Judge-era millennial casuals to the "Vinny From Bay Ridge, You're On The Fan" lifers, have been told, every year, that anything less than a championship is a failure. Missing the playoffs feels like a relegation-like sentencing to dwell with the rest of the league's common teams. Utterly unbefitting for a lux brand.
Mets fandom however, must be more humble, forged entirely out of loyalty and despair. Just as the Sunday sacrament of communion is meant to represent – if not, depending on your theological home team, literally become — the true presence of Christ's body and blood, the Mets embody failure in their flesh and bones. You may fan the Mets for the hope of a winning season, you may believe in Steve Cohen's financial might changing the culture, but you do so fully aware of your franchise's historical true north. (True south?) Justin Verlander isn't strong enough to erase that muscle memory.
I'd like to believe Mets fans were rewarded with weather befitting their faithfulness. The closing game was played in the mid 70s and beautiful blue skies.
Was the team good? Nah, they were food for the Phillies, victims of a 9-1 blowout and a dry run for the visiting team's pennant run. But the vibes? Immaculate.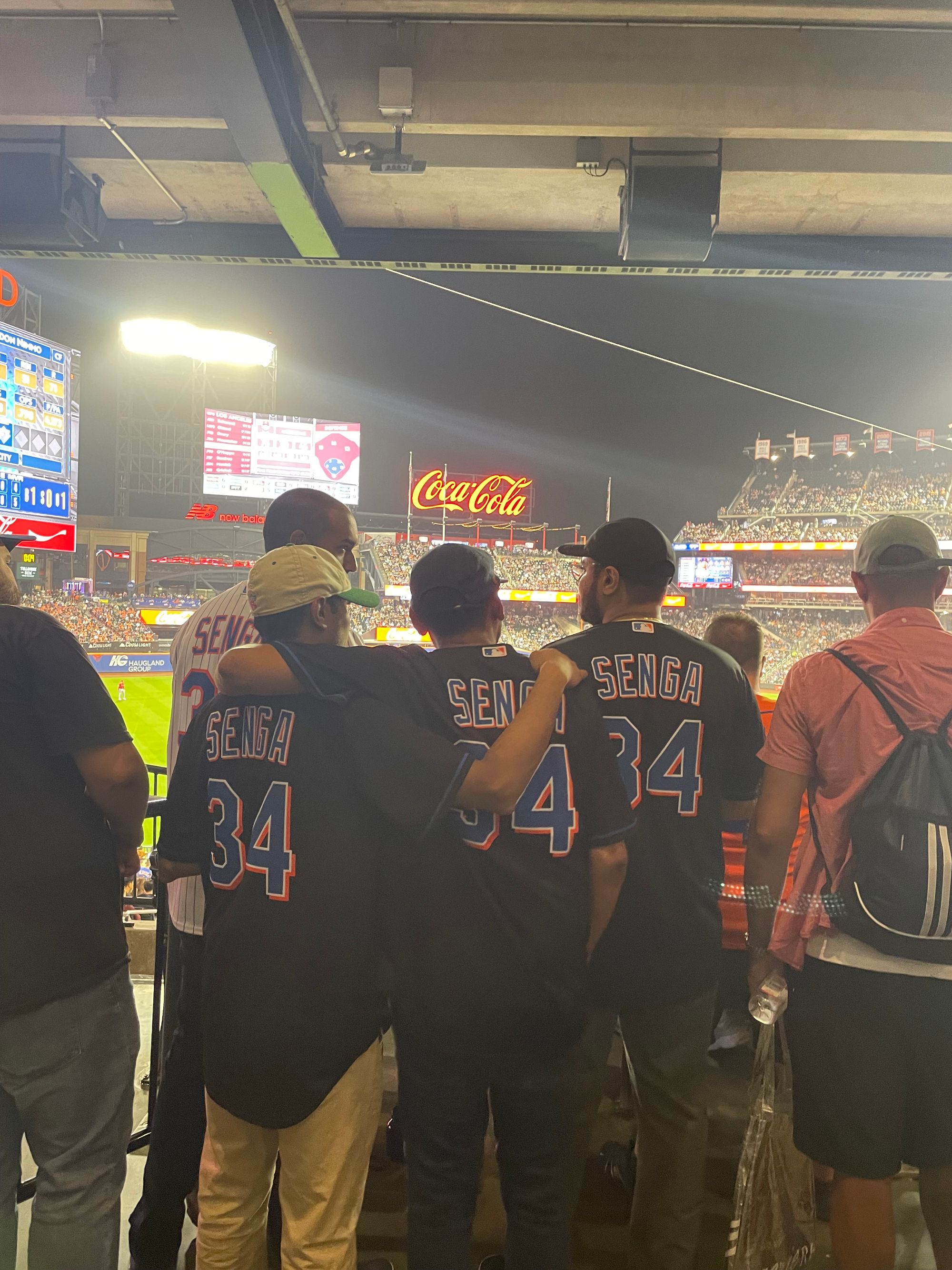 I was drawn to a small pocket of fans at the same in-stadium bar, who were dressed head to toe in Mets gear but seemed relatively unbothered – one of them broke out playing cards minutes before first pitch.
"I'm here for fun. This is a sport. It's like not life or death," said Katie, a Knoxville, Tennessee native who has called Astoria home for the last decade. "I moved to New York and was like, I can't move to New York and become a Yankees fan." So, when she settled in Queens, she chose the 7 line and chose the hope of things unseen.
She states the obvious: Citi Field's energy wasn't as joyous as last year. But while sporting a Pete Alonso jersey, Katie told me she was disappointed by crowds booing their perennial All-Star's down season.
"Fans shouldn't boo your own team," added Cassie, who attended the same Knoxville high school as Katie and has, clearly, stuck with the team despite moving back to her home state last year. "And if you boo your own team, then you don't deserve to be able to cheer for the team."
The Mets are trying, really trying, to include the best of both worlds, maintaining the hometown team ethos with the championship pedigree. They seem to think they have that with their new president of baseball operations, former Brewers exec (and Mets intern!) David Stearns. He has described himself as a lifelong fan, but the savvy to use his new bosses's hedge fund money to build a real contender that can beat the Braves and Dodgers at their own game. And he says he wants Pete back.
Cassie told me she'll be there. Not all the time, again: Nashville to Flushing is no joke. But she's chipping into the ticket package. Because a couple of times a year, when she needs to scratch the itch, she'll hop in one of those planes soaring over the Citi Field skies. Cheering, of course. There's no other option.